Theosophical Society Cardiff Lodge
206 Newport Road, Cardiff, CF24 -1DL
Blavatsky & Garibaldi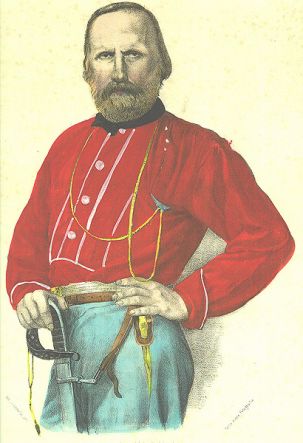 Guiseppe Garibaldi (1807 – 82)
Regarded as the most significant figure in the struggle for Italian independence
Helena Petrovna Blavatsky was not just an intellectual or theoretical "warrior for light." In 1867 she spent several months traveling in Europe. On November 3 she was in the town of Mentana, north and east of Rome. On that day the Battle of Mentana was fought between the Italian patriot Garibaldi and the French. The battle was one of a number of fights fought in Italy's struggle for independence. Blavatsky participated, with other women, in the battle in support of Garibaldi.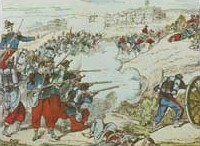 &nbsp
Blavatsky apparently sustained five wounds including being shot in the right shoulder and a broken left arm. (Garibaldi's force, some 4,000 strong, was beaten at Mentana by a combined French and papal force of some 5,000 soldiers, primarily because the French troops made use of the new breech-loading Chassepot musket. This weapon gave them a distinct advantage over Garibaldi's Redshirts. However it is not known if Madame Blavatsky was wounded by such a rifle.)
H P Blavatsky often wore the Red Shirt of the Garibaldi followers for many years after the battle and was wearing it when she met Colonel Olcott.
Theosophical Society Cardiff Lodge
206 Newport Road, Cardiff, CF24 -1DL